Hello there 🙂
Hope you are well and in good health!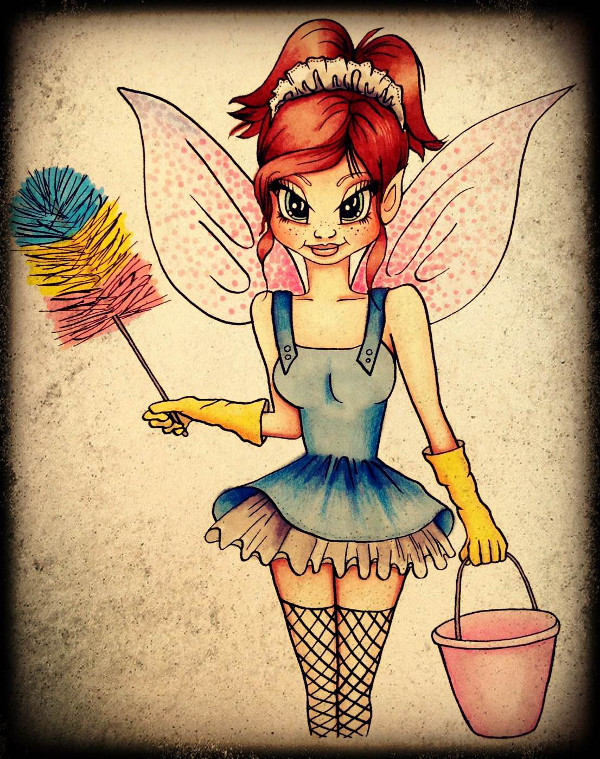 Have you ever been through a busy patch where at the end of it your house is one big mess?! Don't you ever feel like closing your eyes and summon a domestic fairy to rush to your side? Fancy that extra hand? 🙂 Oh yeah!!! Big time!!! It is nice to dream a bit. This is how the idea for my new drawing came to mind. A sweet domestic fairy with her duster and bucket to remind us to smile, take a breather and proceed with our housework 🙂 Bit by bit we'll restore order! The house will be spic-and-span again!! Hope you like the sweet fairy 🙂 You can find this drawing in my shop here.
Summer is almost here though the weather seems to have a different idea!! It is windy again and the colour of the sky is orange grey. . . so tiring to look at! Looking forward to blue skies again!!
Wishing you a lovely weekend . . .it's almost here people!!
Take care and hugs,
Christine x x x