Hey there,
I want to say a big thanks for all your greetings and comments on the new Biskuttina range of digistamps. I enjoyed reading each and every comment!! Thanks a lot for your feedback 🙂 It means a lot to have all this caring support.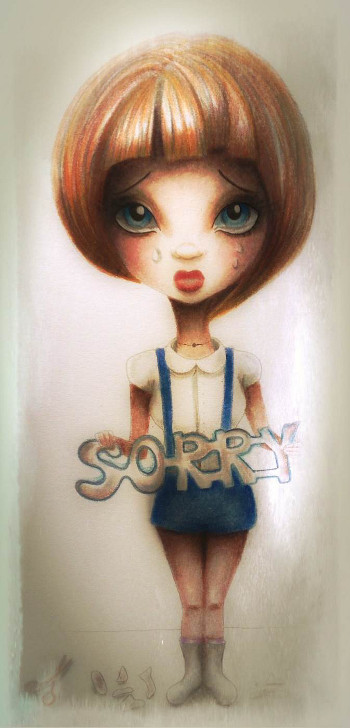 I present to you another character from this new range!! It is called 'So Sorry' which you can find in the shop here. Sorry – one of the hardest and most powerful words in our vocabulary. I really hope that during this coming new year we would find it a bit easier to use it and say it to the people we love and care about.
On a lighter note, at this time of year, we might like to dedicate this drawing (and its message) to ourselves to mark the epic moment when we step on the bathroom scale to get a reality check . . . 'So Sorry' for not saying no to all those goodies 🙂 🙂 If this is the case you're certainly not alone 🙂 We'll get back on track as soon as our cupboards are emptied of all the good stuff 🙂
Wishing you all a happy New Year and may you be blessed with health, peace, love and happiness!
Hugs,
Christine x x x