Hey everyone 🙂
Hope you are well and having a good day!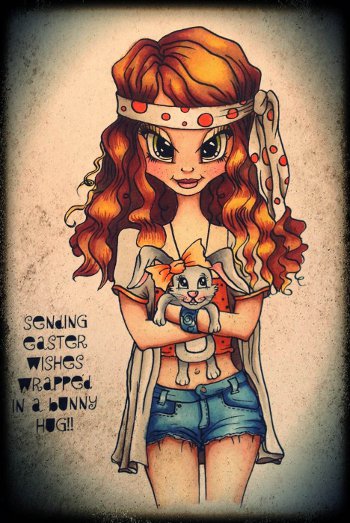 Ta-da!!
I present to you the Easter freebie you have voted for!! 🙂 It was such fun working with you! You went for a sweet combination of features and it was so enjoyable drawing this character 🙂
Hope you like it!! Enjoy using it in your cards and crafts and do feel free to send me any pics of your finished work! I'll be having a gallery of works on my site so that I can feature your creations with a link to your blogs.
Any interesting plans for Easter? This year I'd like to put up and decorate a small Easter tree! I have a sweet set of wooden decorations but no tree! So I'd like to have a look around shops in hope to find a cute modern one 🙂
To download the freebie, please visit the Freebies page! 🙂
Wishing you all a good and positive week!
Hugs,
Christine x x